Kingdom: New Lands
Shop Info
Description
Hear ye, hear ye. A sequel is here!
https://store.steampowered.com/app/701160/Kingdom_Two_Crowns/
Royal Edition
The Royal Edition includes the original Kingdom soundtrack plus 9 brand new tracks for New Lands, composed once again by the talented ToyTree.
Über das Spiel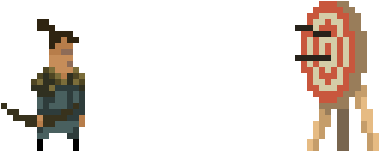 Man erzählt sich Geschichten von entfernten Inseln, deren Mysterien nur darauf warten, erkundet zu werden. Herrscher werden die Stärke all ihrer Untertanen benötigen, um fortzusegeln und neue Königreiche in diesen neuen Landen zu finden.
Kingdom: New Lands baut auf dem preisgekrönten Gameplay von Kingdom auf und knüpft an dessen Mysterien an. Eine Fülle neuer Inhalte wurde dem IGF-nominierten Titel hinzugefügt, der sich dennoch die Einfachheit und Tiefe bewahrt hat, die ungezählte Monarchen kennen- und lieben gelernt haben. Reise in die neuen Länder und begrüße die Flut an neuen Reittieren, Händlern und Landstreichern, die diese Inseln ihr Zuhause nennen. Nimm dich jedoch vor neuen Hindernissen in Acht, die deine Ankunft gefährden: Nicht nur gierige Kreaturen blockieren deinen Weg, sondern sogar die Umwelt kann dich besiegen.
Kingdom: New Lands stellt dich vor die Aufgabe, die Dinge selbst auszutüfteln. Dir werden Gegenstände, NPCs und mysteriöse Statuen begegnen, die dir helfen können, aber du musst selbst herausfinden, wie sie dich beim Aufbau und der Verteidigung deines Königreichs unterstützen.
Kingdom: New Lands bietet dir:
● Einen Herrscher, dessen Pferd und einen Sack voller Münzen
● Gierige Kreaturen, die jede Nacht versuchen, dir deine Münzen und Krone zu entreißen (halte sie auf!)
● Loyale Untertanen, die dir dabei helfen, dein Königreich aufzubauen und es zu verteidigen
● Mehrere Verbesserungen für dein Anwesen, verschiedene Einheiten, zum Angriff und zur Verteidigung, und Geheimnisse, die überall im Land verstreut sind
● Wunderbarer Soundtrack, der vom Independent Games Festival zweimal lobend erwähnt wurde
Seit mutig, Herrscher, und kämpfet bis zum bitteren Ende, damit diese neuen Länder Euch nicht erobern.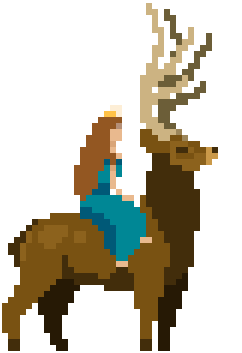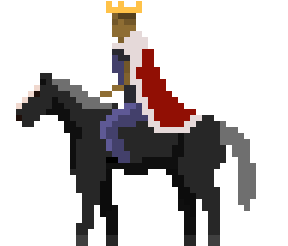 Achievements
| Icon | Name | Description | Unlocked |
| --- | --- | --- | --- |
| | On the First Day I Built an Army. | On the first day you recruited eight archers. | No |
| | On the Second Day I Got a Gift. | On the second day you got free walls. | No |
| | On the Third Day I Lit a Fire. | On the third day you started your camp. | No |
| | On the Fourth Day We Had a Feast. | By the fourth day you hunted 20 or more deer. | No |
| | For Five Days I Turned the Other Cheek. | For five days you didn't kill anything. | No |
| | By the Sixth Day I Was Rich. | By the sixth day you had more gold than you could carry. | No |
| | By the Seventh Day I Cleared an Acre. | By the seventh day you cleared an acre of land. | No |
| | On the Eighth Day I Fumbled. | Until the eighth day you never dropped a coin on the ground. | No |
| | On the Ninth Day I First Ran. | Until the ninth day you never galloped. | No |
| | On The Tenth Day We Fought Back! | By the tenth day you destroyed a portal. | No |
| | Day V | Survive day 5. | No |
| | Day X | Survive day 10. | No |
| | Day XV | Survive day 15. | No |
| | Day XX | Survive day 20. | No |
| | Day XXV | Survive day 25. | No |
| | Day XXX | Survive day 30. | No |
| | Day XXXV | Survive day 35. | No |
| | Day XL | Survive day 40. | No |
| | Day XLV | Survive day 45. | No |
| | Day L | Survive day 50. | No |
| | Day LX | Survive day 60. | No |
| | Day LXX | Survive day 70. | No |
| | Day LXXX | Survive day 80. | No |
| | Day XC | Survive day 90. | No |
| | Day C | Survive day 100. | No |
| | Maiden Voyage | Build the boat and escape the first land before day 10. | No |
| | Smooth Sailing | Build the boat and escape the second land before day 15. | No |
| | Stormy Waters | Build the boat and escape the third land before day 20. | No |
| | Reef the Main | Build the boat and escape the fourth land before day 25. | No |
| | All Hands on Deck | Build the boat and escape the fifth land before day 30. | No |
| | Birth of a Reign | Win your first game. | No |
| | Interior Decoration | Earn some antlers to decorate your coat of arms. | No |
| | Heraldic Achievement | Have a reign that spans five lands. | No |
| | Crowned | Escape the final land and earn the crown. | No |
| | | | | | | | | | | | | | | | | | | | | | | | | | | | | | | | | | | |
| --- | --- | --- | --- | --- | --- | --- | --- | --- | --- | --- | --- | --- | --- | --- | --- | --- | --- | --- | --- | --- | --- | --- | --- | --- | --- | --- | --- | --- | --- | --- | --- | --- | --- | --- |
| Icon | | | | | | | | | | | | | | | | | | | | | | | | | | | | | | | | | | |
| Name | On the First Day I Built an Army. | On the Second Day I Got a Gift. | On the Third Day I Lit a Fire. | On the Fourth Day We Had a Feast. | For Five Days I Turned the Other Cheek. | By the Sixth Day I Was Rich. | By the Seventh Day I Cleared an Acre. | On the Eighth Day I Fumbled. | On the Ninth Day I First Ran. | On The Tenth Day We Fought Back! | Day V | Day X | Day XV | Day XX | Day XXV | Day XXX | Day XXXV | Day XL | Day XLV | Day L | Day LX | Day LXX | Day LXXX | Day XC | Day C | Maiden Voyage | Smooth Sailing | Stormy Waters | Reef the Main | All Hands on Deck | Birth of a Reign | Interior Decoration | Heraldic Achievement | Crowned |
| Description | On the first day you recruited eight archers. | On the second day you got free walls. | On the third day you started your camp. | By the fourth day you hunted 20 or more deer. | For five days you didn't kill anything. | By the sixth day you had more gold than you could carry. | By the seventh day you cleared an acre of land. | Until the eighth day you never dropped a coin on the ground. | Until the ninth day you never galloped. | By the tenth day you destroyed a portal. | Survive day 5. | Survive day 10. | Survive day 15. | Survive day 20. | Survive day 25. | Survive day 30. | Survive day 35. | Survive day 40. | Survive day 45. | Survive day 50. | Survive day 60. | Survive day 70. | Survive day 80. | Survive day 90. | Survive day 100. | Build the boat and escape the first land before day 10. | Build the boat and escape the second land before day 15. | Build the boat and escape the third land before day 20. | Build the boat and escape the fourth land before day 25. | Build the boat and escape the fifth land before day 30. | Win your first game. | Earn some antlers to decorate your coat of arms. | Have a reign that spans five lands. | Escape the final land and earn the crown. |
| Unlocked | No | No | No | No | No | No | No | No | No | No | No | No | No | No | No | No | No | No | No | No | No | No | No | No | No | No | No | No | No | No | No | No | No | No |
×