Absolver
Shop Info
Developers
Sloclap

Publishers
Devolver Digital

Release Date
29. Aug. 2017
Price
29,99€
Shop
STEAM
Kinguin
KeyForSteam
Description
Digitale Deluxe-Edition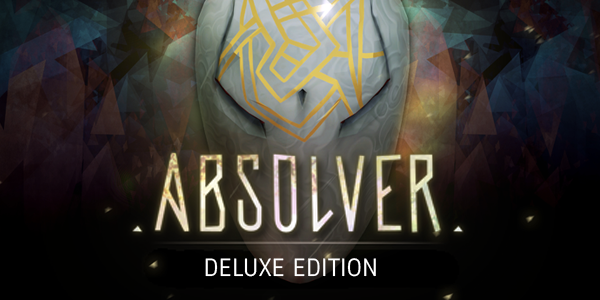 The Absolver: Deluxe Edition includes the official soundtrack from Austin Wintory and The Art of Absolver 52-page digital artbook.
Absolver: Downfall Expansion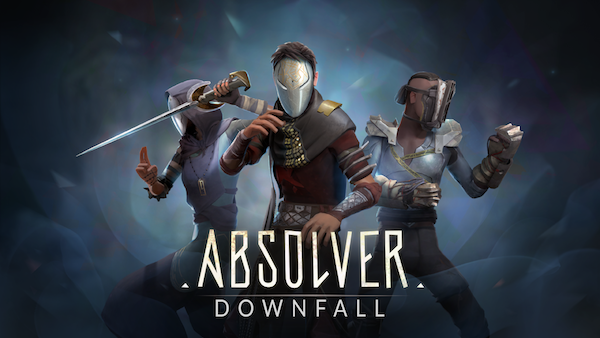 Absolver: Downfall is a new, free expansion for the online melee brawler that brings a new game mode, new combat style, new school challenges, and a fistful of new gear for Prospects and Absolvers.

Downfall Mode: Absolvers will face their toughest challenge yet as they battle through the new Adalian Mines as a solo warrior or in online cooperative play. Each run through the procedurally sequenced mines and temples offers a unique path through a variety of challenges against upgraded enemy combatants and three intense boss fights.

Faejin Combat Style: The nw Faejin Combat Style blends defense and offense with percussive strikes and fluid power. The new approach is a complex style for experienced Absolvers, featuring shifting defensive abilities and two dozen attacks for bare hands, wargloves, and armed combat.

School Challenges: Absolvers who have reached the Disciple rank in a school can participate in School challenges, by using their school's decks and powers in 1v1 Combat Trials. All wins representing one's school count in the School challenges, with individual and collective performances of the schools bringing fresh rewards every three weeks, at the end of the season.
Über das Spiel
Absolver ist das neue Nahkampf-Ereignis für Online-Spieler. Angeleitet werden sie von ihren Anführern, den neuen Herrschern des gefallenen Adal-Imperiums, die entscheiden, wer es wert ist, ein Teil des Elite-Kaders der Gesetzeshüter zu sein. Die Prospects durchqueren aufgegebene Landstriche. Durch ihre Begegnungen lernen sie neue Skills für den Kampf, erwerben Waffen und Rüstung – und stellen sich Solo-Duellen und Kämpfen 3 gegen 3.
Die Spieler definieren ihren Prospect durch einen Kampfstil, eine bevorzugte Waffe und vorbereitete Angriffe in ihrem Kampf-Deck, die seine einzigartigen Kampfabläufe bestimmen. Durch Kämpfe mit Gegnern, das Sparring mit Freunden und anderen Spielern als Mentoren erweitern die Spieler ihr Wissen und ihre Fähigkeiten für den Kampf mit neuen Techniken, Waffen und Rüstungen auf ihrer Reise zur Absolution. Zu den Spielmodi zählen Solospiel, kooperative Online-Modi und Online-Kampfmodi.
Achievements
| Icon | Name | Description | Unlocked |
| --- | --- | --- | --- |
| | Smells like Victory | Win 1 PVP Duel | No |
| | Warming up! | Reach Gamemode Level 5 | No |
| | Gear up | Loot 1 weapon | No |
| | Make your Move | Master 1 new Attack | No |
| | This is Adal! | Push AI off ledge | No |
| | White Belt | Join a school | No |
| | Double-edged Sword | Kill opponent with their own weapon in 1v1 | No |
| | Talem's Secret | Open all cairns with one character | No |
| | Black Belt | Become a disciple of your school | No |
| | Student becomes Teacher | Create a school | No |
| | Kuretz | Kill Kuretz | No |
| | Cargal & Kilnor | Kill Cargal & Kilnor | No |
| | Risryn | Kill Risryn | No |
| | Finding your Marks | Kill all marked ones with one character | No |
| | You were like a brother to me! | Have Cargal kill Kilnor (or the opposite) | No |
| | Survival of the Fittest | Kill 100 Players Character (Any Character) | No |
| | Worthy Opponents | Kill all bosses in their last level with one character | No |
| | Master of Styles | Unlock all fighting styles with one character | No |
| | Absolver | Become an Absolver | No |
| | The Grandmaster | Master all attacks with one character | No |
| | Adding insult to injury | Unlock Calbot | No |
| | Getting serious | Reach Gamemode Level 100 | No |
| | | | | | | | | | | | | | | | | | | | | | | |
| --- | --- | --- | --- | --- | --- | --- | --- | --- | --- | --- | --- | --- | --- | --- | --- | --- | --- | --- | --- | --- | --- | --- |
| Icon | | | | | | | | | | | | | | | | | | | | | | |
| Name | Smells like Victory | Warming up! | Gear up | Make your Move | This is Adal! | White Belt | Double-edged Sword | Talem's Secret | Black Belt | Student becomes Teacher | Kuretz | Cargal & Kilnor | Risryn | Finding your Marks | You were like a brother to me! | Survival of the Fittest | Worthy Opponents | Master of Styles | Absolver | The Grandmaster | Adding insult to injury | Getting serious |
| Description | Win 1 PVP Duel | Reach Gamemode Level 5 | Loot 1 weapon | Master 1 new Attack | Push AI off ledge | Join a school | Kill opponent with their own weapon in 1v1 | Open all cairns with one character | Become a disciple of your school | Create a school | Kill Kuretz | Kill Cargal & Kilnor | Kill Risryn | Kill all marked ones with one character | Have Cargal kill Kilnor (or the opposite) | Kill 100 Players Character (Any Character) | Kill all bosses in their last level with one character | Unlock all fighting styles with one character | Become an Absolver | Master all attacks with one character | Unlock Calbot | Reach Gamemode Level 100 |
| Unlocked | No | No | No | No | No | No | No | No | No | No | No | No | No | No | No | No | No | No | No | No | No | No |
×