Empty Soul - S&S Edition
Shop Info
Developers
Publishers
Release Date
Price
Shop
ClorithStudio

ClorithStudio

30. Juni 2016
6,99€
STEAM
Kinguin
KeyForSteam
Developers
ClorithStudio

Publishers
ClorithStudio

Release Date
30. Juni 2016
Price
6,99€
Shop
STEAM
Kinguin
KeyForSteam
Description
Sonderedition
The game includes the Soundtrack, the Art Book, and the Fan Book. Everything can be accessed through a beautiful launcher where you will have all features!
Über das Spiel
PEOPLE HAVE MANY THINGS PENT UP INSIDE OF THEMSELVES...SO MANY THINGS THEY WANT TO FORGET...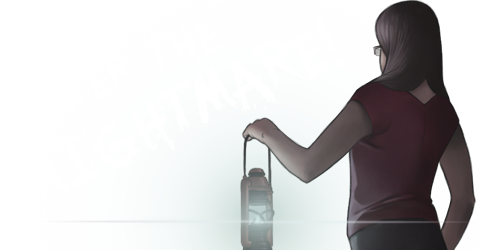 EMPTY SOUL
takes you into the story of Solan Walls, a young scientist girl who suffered a terrible accident. Due to that fact, she started to experience creepy nightmares...What Solan doesn't know is that all her pain and dreams are somehow connected!
Her mission is to reach the end of the horror, while surviving from all kind of enemies.
She'll find allies along the way, but... can you trust something that your mind created?
"This is something more, it's not only on her mind..."
Face the fear in this horror indie game!
FEATURES
• Intriguing story and animated sequences.
• Classic style 2D graphics.
• New gameplay system! Inspired by the best Survival Horror titles!
• Combine items in order to continue!
• Player's emotions that affect gameplay and story!
• Steam achievements to unlock!
• Trading Cards!
• Secrets to discover!
• Puzzles to solve!
• Completely new "Gallery" with artwork from the game!
• Artbook and FanBook available!
• Soundtrack available!
• Emotive and intriguing music for every moment!
• Cloud Save Feature!
• A classic 4 chapters game! (Additional Chapter coming soon!)
Achievements
| Icon | Name | Description | Unlocked |
| --- | --- | --- | --- |
| | Once upon a time... | Every story begins with a name... | No |
| | Hey! You are a smart one! | Read the entire game book! | No |
| | Item collector | Get your first item. | No |
| | Away from the dark | Get the lamp and be careful! | No |
| | Puzzle genius | You gotta be kidding me?! | No |
| | You're a coward! | Save more than 15 times! | No |
| | Interested girl | All the money to the pockets! | No |
| | Dance, dance... | What the hell was that?! | No |
| | Nectar of gods! | Lets try this Ambrosia... | No |
| | A fairy?! Where?! | I think I saw a fairy with this drink. | No |
| | Out of the hole | Complete Chapter 1 - Ephemeral. | No |
| | Over and out! | Use the WalkieTalkie more than 10 times! | No |
| | The Man with the Hat. | Complete Cross' sidequest. | No |
| | Remember Me | Complete Chapter 2 - Memories. | No |
| | A painful story... | Collect all the diary pages. | No |
| | Return to the nightmare. | Yes. You are baaaaack... | No |
| | Attack attack! | It's the BOOM! | No |
| | Run from death | How many times did it get you? | No |
| | Gem eyes | The dead eyes now see the future. | No |
| | Past secrets | Visit the lab in the sewers. | No |
| | Costumer | Visit Jim Jungle Store! | No |
| | Tomb Raider | Not...precisely Lara Croft. | No |
| | Surprise! | A city model? You didn't see that coming. | No |
| | Past Memories | You can't go home again. | No |
| | Petrified | You...waited too long. | No |
| | Saviour | You acted quickly! | No |
| | Hacker | You got the password? Good! | No |
| | Trickmaster | A safe...? Beware of the Lost Number! | No |
| | Storyteller | The lady is watching you...always. | No |
| | Chemist | It's all about the chemistry. | No |
| | Blood palace | Blood, blood everywhere! | No |
| | Empty Triad | This is not Dollet city! | No |
| | Carnival corpse | Not the best place to be... | No |
| | Hallucinations | What...did just happen? | No |
| | Truth revealed | You know the truth...or maybe not? | No |
| | My promise... | Complete Chapter 3 - Promise! | No |
| | Telepong | The classics never get old... | No |
| | Master player | Collect all the EmptyTriad cards! | No |
| | Enjoying the show? | Visited all the memories... | No |
| | Coin wizard | You did what?! WITH WHAT?! | No |
| | Gunner | Hey! Careful with that weapon! | No |
| | Snake eater | Snakes don't belong in Alaska. | No |
| | The Dark side of the Moon | Cuz' nothing interesting happens in our side. | No |
| | Insanity | The root of all the mystery. | No |
| | Forgiveness? | Will you ever forget to remember? | No |
| | Destiny? | The man who lost everything... | No |
| | The real you... | You know what they say about the mind. | No |
| | Sacrifices | You got the...normal ending? | No |
| | White room | Alternate ending? What? | No |
| | Realities | Hey! Where's the UFO?! | No |
| | | | | | | | | | | | | | | | | | | | | | | | | | | | | | | | | | | | | | | | | | | | | | | | | | | |
| --- | --- | --- | --- | --- | --- | --- | --- | --- | --- | --- | --- | --- | --- | --- | --- | --- | --- | --- | --- | --- | --- | --- | --- | --- | --- | --- | --- | --- | --- | --- | --- | --- | --- | --- | --- | --- | --- | --- | --- | --- | --- | --- | --- | --- | --- | --- | --- | --- | --- | --- |
| Icon | | | | | | | | | | | | | | | | | | | | | | | | | | | | | | | | | | | | | | | | | | | | | | | | | | |
| Name | Once upon a time... | Hey! You are a smart one! | Item collector | Away from the dark | Puzzle genius | You're a coward! | Interested girl | Dance, dance... | Nectar of gods! | A fairy?! Where?! | Out of the hole | Over and out! | The Man with the Hat. | Remember Me | A painful story... | Return to the nightmare. | Attack attack! | Run from death | Gem eyes | Past secrets | Costumer | Tomb Raider | Surprise! | Past Memories | Petrified | Saviour | Hacker | Trickmaster | Storyteller | Chemist | Blood palace | Empty Triad | Carnival corpse | Hallucinations | Truth revealed | My promise... | Telepong | Master player | Enjoying the show? | Coin wizard | Gunner | Snake eater | The Dark side of the Moon | Insanity | Forgiveness? | Destiny? | The real you... | Sacrifices | White room | Realities |
| Description | Every story begins with a name... | Read the entire game book! | Get your first item. | Get the lamp and be careful! | You gotta be kidding me?! | Save more than 15 times! | All the money to the pockets! | What the hell was that?! | Lets try this Ambrosia... | I think I saw a fairy with this drink. | Complete Chapter 1 - Ephemeral. | Use the WalkieTalkie more than 10 times! | Complete Cross' sidequest. | Complete Chapter 2 - Memories. | Collect all the diary pages. | Yes. You are baaaaack... | It's the BOOM! | How many times did it get you? | The dead eyes now see the future. | Visit the lab in the sewers. | Visit Jim Jungle Store! | Not...precisely Lara Croft. | A city model? You didn't see that coming. | You can't go home again. | You...waited too long. | You acted quickly! | You got the password? Good! | A safe...? Beware of the Lost Number! | The lady is watching you...always. | It's all about the chemistry. | Blood, blood everywhere! | This is not Dollet city! | Not the best place to be... | What...did just happen? | You know the truth...or maybe not? | Complete Chapter 3 - Promise! | The classics never get old... | Collect all the EmptyTriad cards! | Visited all the memories... | You did what?! WITH WHAT?! | Hey! Careful with that weapon! | Snakes don't belong in Alaska. | Cuz' nothing interesting happens in our side. | The root of all the mystery. | Will you ever forget to remember? | The man who lost everything... | You know what they say about the mind. | You got the...normal ending? | Alternate ending? What? | Hey! Where's the UFO?! |
| Unlocked | No | No | No | No | No | No | No | No | No | No | No | No | No | No | No | No | No | No | No | No | No | No | No | No | No | No | No | No | No | No | No | No | No | No | No | No | No | No | No | No | No | No | No | No | No | No | No | No | No | No |
×