12 is Better Than 6
Shop Info
Developers
Publishers
Release Date
Price
Shop
Ink Stains Games

HypeTrain Digital

20. Nov. 2015
6,99€
STEAM
Kinguin
KeyForSteam
Developers
Ink Stains Games

Publishers
HypeTrain Digital

Release Date
20. Nov. 2015
Price
6,99€
Shop
STEAM
Kinguin
KeyForSteam
Description
Neuer DLC verfügbar
https://store.steampowered.com/app/450820
Hola, amigos!
The expansion on the main story of "12 Is Better Than 6" is right around the corner!
Meet 3 new characters with their own story campaigns and different gameplay: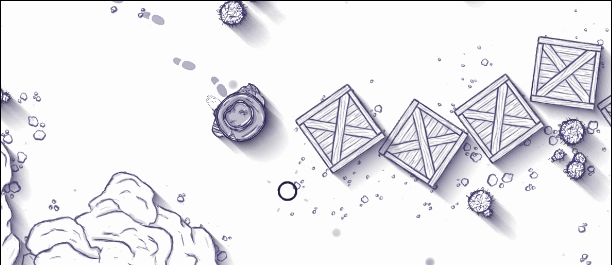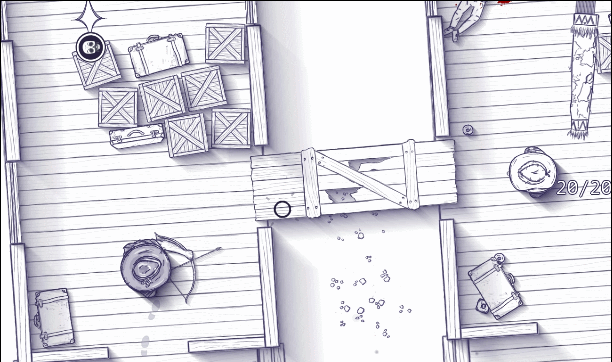 New mechanics:
Horse chase - this is what Westerns are supposed to have, right? Actual horse chase in a desert!


River rafting - you appear on a raft in the middle of a river, what would you do? Shoot and pray to gods, of course!


Rob two trains, because one is never enough.
New enemies:
Berserk - a barrage of bullets and contempt for his own death. No one's joking around in Mexico!


Dynamite-equipped Foes - fences and fallen tables are not the safe protection they used to be.
Don't forget to add
12 is Better Than 6: The Apostles
to your Wishlist!
Upcoming games by HypeTrain
https://store.steampowered.com/app/1293180/SuchArt/
https://store.steampowered.com/app/1138650/Tower_Princess/
https://store.steampowered.com/app/887450/Tunche/
Über das Spiel
12 Is Better Than 6 ist eine dynamische hardcore Top-Down-Shooter mit Elementen der Stealth. Das Spiel ist im Wilden Westen Thema gestaltet und Ereignisse finden in 1873 statt. Dies war die Blütezeit der Gesetzlosigkeit und Gewalt in ganz Nordamerika.
Hohe Komplexität - Ihre Fähigkeiten als Spieler werden getestet. Die Kugeln sind tödlich, und Ihre Feinde vor dem Brennen nicht zögern.

Der einzigartigen Kunststil - Stift auf Papier gezeichnete Spielobjekte schaffen eine besondere Atmosphäre.

Wählen Sie Ihre eigene Art des Spiels - Sie sollen drauflos nicht gehen. In vielen Situationen können Sie die Dreharbeiten vermeiden, wenn Sie sich diskret verhalten.


Geschichte – erleben Sie die Reise des mexikanischen Sträflings im Versteck, weil er ums Überleben und Freiheit in den 1870er Jahren in den USA kämpft. Diese Geschichte erzählt von Menschen und ihr Leben in jenen Tagen, zeigt wie bunt war die Neue Welt und wie viele Menschen suchen dort einen Sinn im Leben.


Umgebung - reale Orte und Städte, der Geist der Wüste und die verzweifelten Banditos helfen den Atem des Wilden Westen zu fühlen. Besuchen Sie Austin, San Antonio, Albuquerque und Houston.
Besuchen Sie billige Saloons und teure Kabaretts, indischen Kolonien und reisen Wohnwagen. Und, natürlich, bringen Sie sich in Teufels Küche in jedem dieser Orte!


Authentische Waffen - verwenden Sie eine echte Waffe, um ihre Ziele zu erreichen. Das Gewehr, die Doppelflinte, der Revolver und die Gatling-Waffen helfen dabei.
Achievements
| Icon | Name | Description | Unlocked |
| --- | --- | --- | --- |
| | The first step | Pass the tutorial | No |
| | Do you want to hear my story? | Pass the first act | No |
| | Are you really interested? | Pass the second act | No |
| | It will be more thrilling further | Pass the third act | No |
| | This is the end of my story. | Pass the game | No |
| | Filcher | Earn $10 | No |
| | Big bandit | Earn $30 | No |
| | Gang leader | Earn $50 | No |
| | Businessman | Earn $100 | No |
| | Crackjack | Get all perks | No |
| | I can shoot! | Kill 10 enemies with a revolver | No |
| | I shoot quite well! | Kill 15 enemies with a revolver | No |
| | I shoot better and better! | Kill 40 enemies with a revolver | No |
| | The best shooter of the West | Kill 100 enemies with a revolver | No |
| | Uncle's gun is highly beneficial | Kill 10 enemies with a shotgun | No |
| | Uncle would be proud of you | Kill 15 enemies with a shotgun | No |
| | Bloodbath | Kill 40 enemies with a shotgun | No |
| | Cruelty in the flesh | Kill 100 enemies with a shotgun | No |
| | Exact shot | Kill 10 enemies with a rifle | No |
| | Marksman | Kill 15 enemies with a rifle | No |
| | True master | Kill 40 enemies with a rifle | No |
| | Sniper | Kill 100 enemies with a rifle | No |
| | Boom! | Blow up 10 enemies with dynamite | No |
| | Big boom | Blow up 15 enemies with dynamite | No |
| | The biggest boom! | Blow up 40 enemies with dynamite | No |
| | Crazy Lord of explosions | Blow up 100 enemies with dynamite | No |
| | Noiseless Mexican... | Kill 10 enemies with a knife | No |
| | ...good Mexican | Kill 15 enemies with a knife | No |
| | Why do you need the revolver at all? | Kill 40 enemies with a knife | No |
| | Butcher | Kill 100 enemies with a knife | No |
| | Hunky | Complete 10 repetitive tasks | No |
| | What's for supper today? | Kill 10 animals | No |
| | Mmm. Smells tasty. | Kill 40 animals | No |
| | Everything is for supper today! | Kill 100 animals | No |
| | Hit the bull's eye! | Kill 10 enemies with a bow | No |
| | The best Friend of Indians | Kill 15 enemies with a bow | No |
| | Where did you take so many arrows? | Kill 40 enemies with a bow | No |
| | Chief would be proud of you. | Kill 100 enemies with a bow | No |
| | Chip the glasses and crack the plates! | Break 10 bottles | No |
| | Blunt the knives and bend the forks! | Break 30 bottles | No |
| | That's what Bilbo Baggins hates | Break 70 bottles | No |
| | Smash the bottles and burn the corks! | Break 100 bottles | No |
| | What was written there? | Skip 5 dialogs | No |
| | I've already read it | Skip 15 dialogs | No |
| | What? Story? | Skip 40 dialogs | No |
| | Lord of the Hats | To get all hats | No |
| | | | | | | | | | | | | | | | | | | | | | | | | | | | | | | | | | | | | | | | | | | | | | | |
| --- | --- | --- | --- | --- | --- | --- | --- | --- | --- | --- | --- | --- | --- | --- | --- | --- | --- | --- | --- | --- | --- | --- | --- | --- | --- | --- | --- | --- | --- | --- | --- | --- | --- | --- | --- | --- | --- | --- | --- | --- | --- | --- | --- | --- | --- | --- |
| Icon | | | | | | | | | | | | | | | | | | | | | | | | | | | | | | | | | | | | | | | | | | | | | | |
| Name | The first step | Do you want to hear my story? | Are you really interested? | It will be more thrilling further | This is the end of my story. | Filcher | Big bandit | Gang leader | Businessman | Crackjack | I can shoot! | I shoot quite well! | I shoot better and better! | The best shooter of the West | Uncle's gun is highly beneficial | Uncle would be proud of you | Bloodbath | Cruelty in the flesh | Exact shot | Marksman | True master | Sniper | Boom! | Big boom | The biggest boom! | Crazy Lord of explosions | Noiseless Mexican... | ...good Mexican | Why do you need the revolver at all? | Butcher | Hunky | What's for supper today? | Mmm. Smells tasty. | Everything is for supper today! | Hit the bull's eye! | The best Friend of Indians | Where did you take so many arrows? | Chief would be proud of you. | Chip the glasses and crack the plates! | Blunt the knives and bend the forks! | That's what Bilbo Baggins hates | Smash the bottles and burn the corks! | What was written there? | I've already read it | What? Story? | Lord of the Hats |
| Description | Pass the tutorial | Pass the first act | Pass the second act | Pass the third act | Pass the game | Earn $10 | Earn $30 | Earn $50 | Earn $100 | Get all perks | Kill 10 enemies with a revolver | Kill 15 enemies with a revolver | Kill 40 enemies with a revolver | Kill 100 enemies with a revolver | Kill 10 enemies with a shotgun | Kill 15 enemies with a shotgun | Kill 40 enemies with a shotgun | Kill 100 enemies with a shotgun | Kill 10 enemies with a rifle | Kill 15 enemies with a rifle | Kill 40 enemies with a rifle | Kill 100 enemies with a rifle | Blow up 10 enemies with dynamite | Blow up 15 enemies with dynamite | Blow up 40 enemies with dynamite | Blow up 100 enemies with dynamite | Kill 10 enemies with a knife | Kill 15 enemies with a knife | Kill 40 enemies with a knife | Kill 100 enemies with a knife | Complete 10 repetitive tasks | Kill 10 animals | Kill 40 animals | Kill 100 animals | Kill 10 enemies with a bow | Kill 15 enemies with a bow | Kill 40 enemies with a bow | Kill 100 enemies with a bow | Break 10 bottles | Break 30 bottles | Break 70 bottles | Break 100 bottles | Skip 5 dialogs | Skip 15 dialogs | Skip 40 dialogs | To get all hats |
| Unlocked | No | No | No | No | No | No | No | No | No | No | No | No | No | No | No | No | No | No | No | No | No | No | No | No | No | No | No | No | No | No | No | No | No | No | No | No | No | No | No | No | No | No | No | No | No | No |
×