Potatoman Seeks the Troof
Shop Info
Description
Potatoman Seeks the Troof
is a challenging potatosophical platforming adventure from Pixeljam Games, creator of the classic prehistoric racer DINO RUN.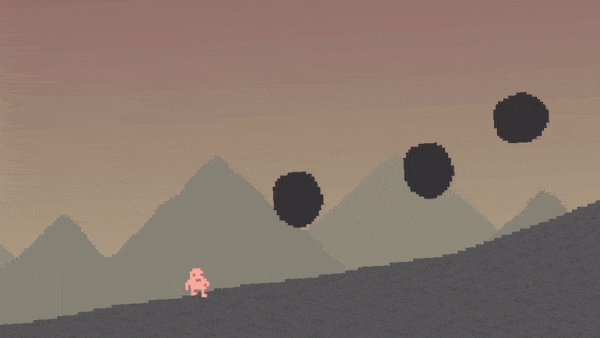 Potatoman will put your reflexes and worldview to the test as you journey through scorching deserts, dark forests, busy cities, the tallest mountains and eventually your own potato-consciousness in search of the ultimate answer. Are you prepared to face the TROOF?
Featuring:
Bone-breaking challenges and intriguing perspectives.

A unique story that will make you question everything you knew about potatoes.

Squirrels! Vultures! Monkeys! Star Tetrahedrons!

The Troof
Some very nice things people have said about Potatoman:
Potatoman will delight, surprise, and challenge you. I had so much fun playing through his little adventure, and I know I'll replay it many times in the future. And the ending is amazing! Definitely play all the way to the end.
~James Kochalka, American Elf
Potatoman is an awesome bite-sized platformer that is as fun as it is, well, insane.
~Northernlion, Youtube
Good, addictive fun, with a nice balance between level-memorization and hand-eye coordination.
~Cory Doctorow, BoingBoing
Achievements
| Icon | Name | Description | Unlocked |
| --- | --- | --- | --- |
| | Enlightenment | Collect all 7 meaningless pyramids with no continues | No |
| | Semi-Enlightenment | Collect all 7 meaningless pyramids using continues | No |
| | | |
| --- | --- | --- |
| Icon | | |
| Name | Enlightenment | Semi-Enlightenment |
| Description | Collect all 7 meaningless pyramids with no continues | Collect all 7 meaningless pyramids using continues |
| Unlocked | No | No |
×